After a poised loss against Australia, this is what the skipper of the Indian cricket team Mahendra Singh Dhoni had to say:
"The crowd was noisy but I don't think the boys were distracted by it. In smaller towns, you get nastier crowds than you get in international matches."
Ask me about it Mr. Dhoni. Every ball making its way to Harbhajan Singh and Sreesanth raised an even lounder chant calling out "You are a winger".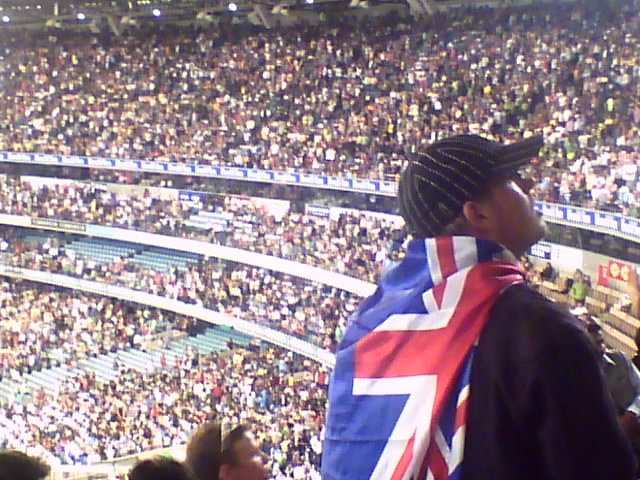 However, that same "noisy" crowd had a bunch of Indian fans, and we were all trying hard to make a statement that a country with a billion people "should" be represented by a team that can play it like its supposed to be played. But its no big deal. Beating the Oz's is not what we want. They are wingers no less. Standing your ground is what I would like to see. And I hope you know the difference between a want and a need, by now. It's just a sport anyways. Right.