Isn't it weird how we discover something while we look for something else? As if it was meant to be discovered, right there, right then.
For instance, I was searching for an old e-mail in my mailbox and I stumbled upon a different message from a dear friend who sent this picture and wrote to me …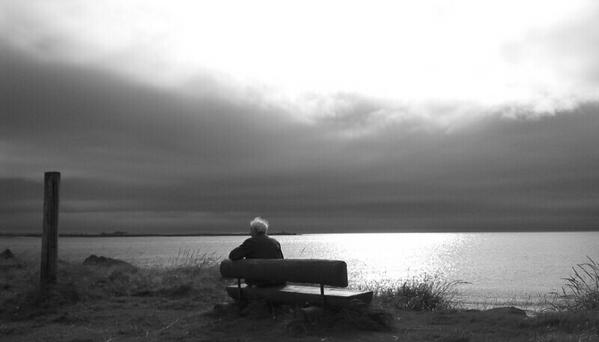 Hey Pal, … The man looks so alone on the bench because of the amount of space around him. I drive a conclusion : More space, more loneliness …
Then again, if a friend was to jump off a bridge, I wouldn't jump with him/her; I'd be at the bottom to catch them.